Oncor Energy Incentive Programs for Texas Homeowners
Does your residence qualify?
Commitment to Energy Efficiency
Oncor Electric Delivery is the largest electric utility in Texas, serving more than 10 million customers. Oncor is characterized by its solid commitment to helping its customers improve their energy efficiency, and they run some of the largest incentive programs in the state including www.takealoadofftexas.com. The company offers programs for all main customer categories: residential, business, government, education and nonprofit organizations.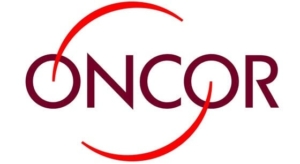 Three Incentive Programs from Oncor
Oncor's residential incentive programs target three key areas: insulation, heating and cooling equipment, and solar photovoltaic systems.
The

Home Energy Efficiency

program applies for insulation, heating and cooling upgrades.

The

Low-Income Weatherization

incentive is for home insulation improvements.

The

Solar Photovoltaic Residential

incentive helps homeowners deploy solar panels and their associated components at a reduced cost.
In 2017, the budgets available for these incentive programs are the following:
| | |
| --- | --- |
| Program | Total Budget |
| Home Energy Efficiency | US$ 10 million |
| Low-Income Weatherization | US$ 6 million |
| Solar Photovoltaic Residential | US$ 3 million |
When carrying out energy improvements for a home, the recommended starting point is insulation. If insulation is improved first, heating and cooling upgrades can be calculated based on reduced loads, which means the new units can have both a higher efficiency and a smaller installed capacity. A solar photovoltaic system is recommended after improving energy efficiency, since the generation capacity required to meet your needs will be less.
Low-Income Weatherization Program
Deficient home insulation and air leaks increase the load on heating and cooling systems, since they must compensate for added heat gain during the summer and heat loss during the winter. This increases the energy consumption of HVAC installations, resulting in higher power bills. The Low-Income Weatherization Program provides cash incentives for Texas homeowners below 200% of the federal poverty line, allowing them to improve their building envelope at low cost or even zero cost.
The three most common building envelope upgrades for residential properties are insulation, caulking and weatherstripping:
Insulation increases the resistance to heat flow across a roof, wall or floor. Insulation is important for the entire building envelope, but priority should be given to the roof and basement – unwanted heat flow occurs mostly in these areas.
Caulking improves airtightness for static building envelope elements such as lighting and plumbing fixtures, as well as door and window frames.
Weatherstripping accomplishes the same function as caulking, but is used in moving building elements like door and windows.
Home upgrades carried out with the Low-Income Weatherization Program provide immediate energy savings with no need for mechanical equipment upgrades, and often at zero cost.
Home Energy Efficiency Program
This program provides incentives for the same insulation and airtightness measures described above. However, unlike the Low-Income Weatherization program, this one is available for all homeowners who are Oncor customers. If your property is rented you are also eligible, as long as you have permission from the owner.
Other than building envelope upgrades, the Home Energy Efficiency Program is also available for heating and cooling upgrades. HVAC equipment may leak around 20% of the air in circulation, and this represents an extra energy cost in your monthly bill. However, with Oncor you receive up to $2,500 to improve home heating and cooling systems. Eligible types of equipment include central air conditioners, central heat pumps, ground-source heat pumps and water heaters. In the case of air conditioning upgrades, the incentive applies for equipment with a minimum Seasonal Energy Efficiency Ratio (SEER) of 15.
Solar Photovoltaic Residential Program
Oncor homeowners planning to install a solar photovoltaic system can reduce their upfront costs with this incentive, increasing the return on investment. If the solar power system meets the requirements explained below, it is eligible for the incentive:
New installation: The incentive is not retroactive for existing systems.
Tilt angle range: The minimum is 0°, and the maximum is the latitude plus 15°.
Azimuth range: 90° to 270°
Installed capacity range: 1 kW to 10 kW DC
Unlike the energy efficiency program, this one only applies for Oncor clients who own the home where they live, and new constructions are not eligible. Keep in mind that solar photovoltaic systems in Texas have a property tax exemption, which means you will not be taxed on any increase in home value after the installation. In addition, you can claim 30% of your cost after incentives as a federal tax credit.
Take Advantage Now
Oncor's incentive programs allow you to reduce your energy expenses with a two-fold approach: reducing the energy spent on heating and cooling, and using solar panels to generate your own energy once your consumption has been reduced.
Just keep in mind that the incentives are given to service providers, who then reflect them as a discount when they carry out home upgrades. Make sure you get many proposals before choosing a contractor, ensuring that you get the best deal available. Acting fast is also recommended, since these incentive programs are limited by a yearly budget.