Acacia Energy wants to help you fix your credit with a NEW electricity plan
Raise your credit score with Acacia Energy's EZ Flex
Acacia Energy has introduced a new plan designed to help apartment dwellers repair their credit while securing a low electricity rate. Starting today, Texans who live in one and two bedroom apartments are eligible for the EZ Flex plan. Keeping your budget in mind, Acacia will allow renters to pay their electricity security deposit in monthly installments to help alleviate money woes. After the energy deposit has been paid in full, customers will have the option to transition to cheaper fixed rate plan, free from prepaid electricity payments.
Acacia Offers Energy Bill Credits for Prompt Payments
To be eligible for the EZ Flex option, you must have a valid ID so Acacia can track payments and give favorable reports to credit companies such as Transunion, Credit Karma and Experian. This exciting new energy plan has a one month contract, which some refer to as month to month. A small monthly fee is required, however a $50 bill credit is awarded after 90 days. A bill credit is free electricity added to your account. There is no online enrollment for this plan, so new customers should call Acacia Energy at 1(844) 456-0601 to check rates and make the switch.
Check out the NEW Acacia Electricity Plans
NEW free prepaid electricity plan
Acacia will match your initial payment of $50!
Start service for only $10 (without promo)
Call to sign up 1 (844) 456-0601
Or Enroll Online
NEW free nights prepaid energy plan for Texas
Pay $20 and Acacia will make it $40
Free energy consumption at night!
Call to sign up 1 (844) 456-0601
Or Enroll Online
Additional Acacia Energy Plans Include Free Nights With Free Electricity
In addition to the EZ Flex plan, Acacia has announced two new options for all homeowners and renters who live in a Texas energy deregulated city. Free energy deals are hot in Texas. From free nights and weekends to solar days, electricity providers in Texas are plugging into the needs of their customers. Acacia Energy wants to give you free power as well.  The Power Bonus with Match $50 and Free Nights with Match $20 are new pay-as-you-go electricity plans with major rewards. The Match $50 is a great way earn some free power right from the start. Put $50 in your new account and Acacia will match your payment in the form of bill credits. This means a cool $100 to pay for your energy costs. With the Free Nights with Match plan, residential homeowners will enjoy free Acacia electricity at night. Also, Acacia will match your initial account payment up to $20. Sign up online or talk to a Texas customer service agent for more details surrounding these great prepaid energy plans from Acacia Energy!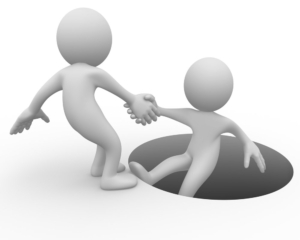 Acacia Energy Plans For Every Texan
Quick Electricity is a proud partner of Acacia Energy, a leader in Texas electricity. Located in Houston, Texas, Acacia delivers residential and commercial power to Houston, Dallas, Fort Worth and most of the DFW metroplex including Arlington, Irving and Frisco. Residents of Abilene, Corpus Christi, Galveston, Midland/Odessa, Tyler and McAllen can all enjoy Acacia Energy. Check out our interactive energy deregulation map to see if you have the power to choose your electricity company in Texas.
Want to see more from Acacia Energy? Check out all of our prepaid electricity plans now!