Ambit Energy Texas | NEW Electricity Plans
Have you heard?  By popular demand, Ambit Energy has rolled out new electricity plans just for Texans. Free electricity deals are hot and now Ambit offers their own: Free and Clear Nights, a 12 month term plan. Texas residents can enjoy 100% wind energy during the day and free power each night from 9:00 pm-6:59 am. The Lone Star Flex is Ambit Energy's first ever month to month electricity plan with zero deposit and no contract. Apartment renters, people in between moves and college students alike appreciate the convenience of one cheap monthly rate. Texas home owners that want a basic, no gimmick energy plan will want to make the switch to Ambit's Lone Star Basics 12. This plan offers a great low fixed rate with no base charge. As always, Ambit Energy, a Dallas based energy provider, offers award winning customer service, competitive rates and the opportunity to earn free energy and travel just for introducing friends and family to these great deals. Check out what Ambit has to offer our great state.
Earn free Ambit energy by lowering your electricity bill
Texas Power Payback from Ambit
Here's how it works:
You'll receive an email or text alert from Ambit whenever your service area approaches a period of extreme electricity demand. Reduce your power consumption during this time by taking proactive steps. If your usage is lower than your average from the same time period over the previous five weekdays, you get a bill credit of $1.00 for every kilowatt-hour saved, within the next 3 billing cycles.
Ambit Energy, Texas Born & Internationally Known
With a desire to be the most respected energy provider in the newly deregulated market, Ambit Energy was conceptualized and formed by Jere Thompson, Jr. and Chris Chambless  in 2006. Humble headquarters started at an renovated warehouse in the west end district of downtown Dallas. Ambit energy's revenues grew rapidly from nearly $200 million in 2008 to $325 million in 2009 by tapping into all 17  electricity and natural gas deregulated US states . Since then Ambit has been recognized by SMU's Caruth Institute, The Dallas Morning News and Inc magazine as a national leader in energy sales and unique business opportunity.  In 2015, Ambit boasted more than 1.3 million active customers and revenue of $1.37 billion. In May of 2017 Ambit joined the international energy scene with expanding service to Japan.
Start your Ambit Energy business for only $75
Energy deregulation gives consumers the power to choose their own energy providers. Ambit wants to partner with you and help you earn from this $474 billion industry.
Go Solar with Sunrun, a partner of Ambit Energy
Ambit brings solar energy to customers in California, Connecticut, Massachusetts, Maryland, New Jersey and New York. Contact us today and learn how you can benefit from installing solar panels on your home or business.
20% savings on electricity bills
Minimal upfront cost for a solar energy system designed just for your home
Worry free service, everything is taken care of
Environment friendly
Protection from rising utility costs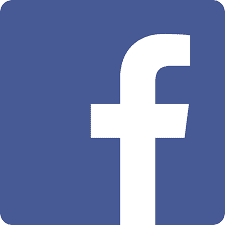 Quick Electricity is an Ambit Energy Independent Consultant. Follow us on Facebook for more on Texas's best energy provider.