Prepaid Electricity Companies in Texas
No deposit, No contract, Same day connection
Quick Electricity is proud to have partnered with the best prepaid electricity companies in Houston and Dallas Texas, including Pronto Power, Acacia Energy, First Choice Power, Payless Power and Frontier Utilities. Many people wonder how and where to buy prepaid electricity, so we've made it simple to choose a pay-as-you-go electric supplier as fast as possible. Many prepaid light companies offer the same basic prepay option and others have designed pay as you go energy plans specifically for those who don't want an electricity contract, credit check or an expensive deposit.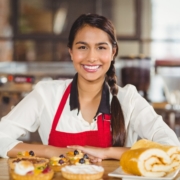 "Choosing a prepaid electricity company with Quick Electricity was a smart move. As a working mom with a strict budget, I prepay for my electricity when I can. It's as convenient as filling up my gas tank."
Six Prepaid Electricity Companies to Choose From
Quick Electricity boasts the largest selection of prepaid energy plans from six different prepaid electric companies in Texas. To buy prepaid electricity, simply select an energy provider below, give them a call or view rates and order online. Prepaid lights are available to all Texans regardless of credit status, so there's no need for a drivers license or social security number. Simply add money to your new account via phone, online or at a cash store nearby. From there, just pay as you go!
Prepaid Electricity Companies in Texas
Why Are Prepaid Electricity Companies Popular?
There are many benefits in choosing prepaid electricity companies over traditional electricity REPs, or retail electric providers. Pay-as-you-go power is the perfect solution for people who are in between moves or want to try a new energy company. You can get a short term electricity connection for any reason and disconnect at any time. College students, renters, landlords and homeowners prefer this option over a long term contract and monthly electric bill.
Prepaid Electric Companies in Dallas, Houston and beyond
When it comes to selecting an prepaid electric company, Texans want choice. As energy was deregulated in 2005, many residents in Texas including Dallas, Fort Worth, most of the DFW metro and Houston were suddenly given the option to choose their energy provider. As competition grew, pay as you go electricity plans were created for homeowners and renters who preferred to pre pay their electricity rather than receive electric bill at the end of the month. Over the years, prepaid light service has grown in popularity and Quick Electricity was formed to offer the best, cheapest electricity deals with convenience in mind.