Last Updated on July 8, 2023 by Mary Pressler
The Best Electric Companies in Killeen
Did you know that there are almost 100 retail energy providers operating in Texas? With so many choices in Killeen electric companies, we've made it our mission to ease your search by narrowing it down to 3 easy choices. 
At Quick Electricity, we're experts in Texas energy. Over the last 9 years, we've seen power companies come and go, but have maintained strong partnerships with the most reliable, financially stable, environmentally aware and community focused brands in the state.
Based on our research and historical data in the city of Killeen TX, our recommendations for best electric companies are as follows:
Payless Power
Frontier Utilities 
ProStar Energy Solutions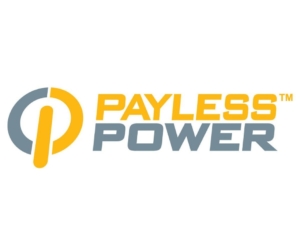 Payless Power – Top Prepaid Electric Company in Killeen
Best energy company for someone renting in Killeen  
Established 2005 in Fort Worth, Texas
Company Focus: Affordable, same day prepaid electricity for all Texans
Rate Types: 12 month fixed rate, variable rate, month-to-month
Better Business Bureau Rating: A+
New customers in Killeen can switch to Payless Power today for only $40 down, no credit check, contract or additional deposit required. Payless Power accepts credit card payments over the phone, online or at MoneyGram Killeen TX.
Call Payless Power at 1-877-509-8946 or visit them online.
Frontier Utilities – Low Rate Electric Provider in Killeen
Best power company for a homeowner 
Established 2008 in Houston, Texas 

Company Focus: Affordable electricity rate plans with simple, honest terms 

Rate Types: Long term fixed, short term fixed, variable options, monthly billing  

Better Business Bureau Rating: A+ 
To choose Frontier as your Killeen electric provider, register online or give them a call. Most new connections can happen within a day.
*Credit required
ProStar Energy Solutions – For Commercial Electricity in Killeen 
Best choice for business energy procurement in Texas 
Established 2019 in Frisco, Texas 

Company Focus: Business electricity, Commercial building energy efficiency, Solar Project Management

Rate Types: Fixed, Variable, Market 
For competitively priced commercial electricity in Killeen, contact ProStar Energy Solutions today.