Free Nights and Weekends Electricity Texas
Electricity costs can add up quickly. Texans understand this, with summers that require you to crank the AC and winter months that still demand a heater. We thought you could use a break.
Quick Electricity has partnered with top power companies to bring you the best free energy plans in Texas. Choose from both fixed rate and prepaid electricity promotions designed to help you save on your light bill.
Between free weekends and nights, discounted rates and cash back bonuses, you'll find a deal that keep the perks coming year round.
Our Most Popular Free Electricity Offers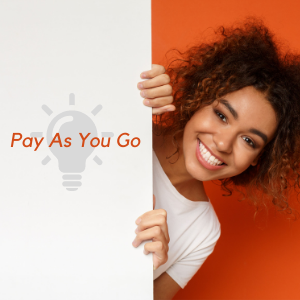 Free Power, Every Night
With Direct Energy's most popular offer, you get free energy from 9 p.m. to 9 a.m. for one whole year. Better yet, you'll get a 12 month fixed energy rate to protect against price spikes.
New customer perks include a 10% reduced electric rate for conserving energy during the day and $50 referral bonuses. So tell your neighbors!
Sign Up for Free Nights Electricity in Texas
Call Direct
Register for 12 Hour Power Online
Prepaid Lights with Free Weekends – No Deposit
First Choice now offers pay as you go electricity with free weekends. Enjoy the ease of prepaid electricity with the perks of a fixed rate plan.
Get month to month billing
Choose a variable or fixed rate
Go 100% green at no additional cost
Get Prepaid Electricity with Free Weekends in 3 Easy Steps
Register as a new customer
Deposit at least $30 for same day service.
Monitor your energy usage and recharge as needed.
It's truly the most free hours of electricity in Texas! 
Don't wait to get this exclusive free energy deal from  Quick Electricity. Like the Texas seasons, it won't last long.