Last Updated on July 10, 2022 by Mary Pressler
What is the Cheapest Electricity Company in Texas?
Quick Electricity has some of the lowest residential electricity rates in Texas. In addition to having the cheapest electricity per kWh, our contract terms are easy to understand and gimmick-free. 
There's

no membership fee

required to get the guaranteed lowest rate on electricity

Quick Electricity plans come in term lengths of month to month or one year

Our energy is derived from

renewable sources

in Texas 

With fixed rate electricity your kWh price will not fluctuate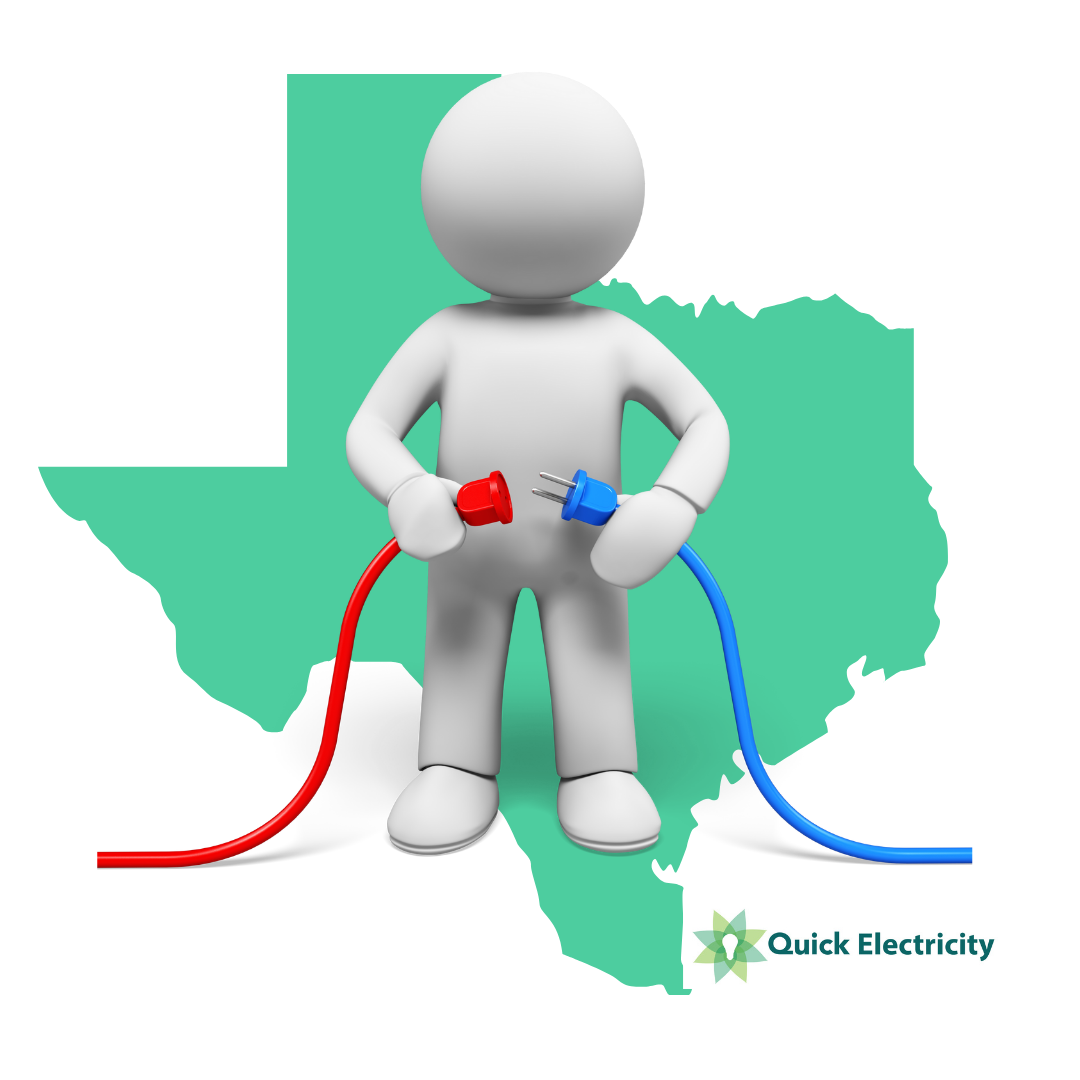 We have the Best Cheap Electricity Deals in Texas
No Deposit or Credit Check Required 
No documentation such as a driver's license or social security number is required for prepaid energy. Simply pay $40 to open a new account online and then pay as you go! Call 1-877-509-8946 for the lowest prepayment electricity in Texas.
Tips for Finding Cheap Electricity in Texas 
Texans are always on the hunt for cheap electricity and the best home energy deals out there. Finding the lowest energy rates in Dallas and Houston can be challenging with so many power companies claiming to have the cheapest electric prices in the state.
Quick Electricity's mission is to help our customers find a low cost energy plan for your house, apartment or business. All of our electricity plans are affordable. Here's a few ways you can get the cheapest power in Texas. 
Prepaid Electricity is a Cheap No Credit Solution 
Consider pay as you go electricity as an alternative to a long term power plan. If you need to be frugal with electricity, prepaid lights are easier on the pocketbook. A common myth about prepaid electric is that it cost more than traditional postpaid service. This is false! In fact, when you pre-pay for your power, you're getting cheap electricity with no deposit. 
Our featured prepaid electric provider, Payless Power, makes it easy to get same day electricity cheaply.  Conveniently pay by phone, online or at your local Money Gram location. Free daily usage updates are sent to by text or email, putting you in charge of how much you pay for your electric. Prepaid electricity is the cheapest route for many Texans, especially those with poor credit, or those not wanting to enter into a fixed rate contract.
Take Advantage of a Low Fixed Rate Electricity Plan
Most energy providers in Texas have planned for the increasing demand for power, creating 1 and 2 year energy plans keeping the consumers' needs in mind. A fixed energy rate stays the same for the length of the contract preventing huge discrepancies on your end of the month bill due to fluctuating energy costs. This is great news for anyone moving to Texas or looking to switch providers during our hottest months. Snag a great fixed rate energy plan today and lock in the cheapest rate available. Some plans even come with free power weekends!
Still feeling skeptical about cheap electricity claims?  Call us at (877) 509-8946. We're happy to offer our cheapest, most current energy rate for your service area, explain the EFL, or energy facts label, and put your mind at ease about your electric budget. Now get back to the pool! 
Cheap Electric for Small Businesses
As a small business owner in Texas, the last thing you need to worry about is your light bill. Luckily, Quick Electricity has partnered with the best commercial energy companies in Dallas, Fort Worth, Houston and 400 plus surrounding cities. Our energy providers include Green Mountain Electricity,  Payless Power and Agera Energy. Electricity deals include free power in some cases.  Email our energy professional for help in choosing the best, most affordable energy plan for your business and budget.