Last Updated on May 22, 2022 by Mary Pressler
Texas Electricity Plans – A Quick Guide
The other day, I spoke with a Quick Electricity customer that is moving from California to Texas. He needed help getting electricity set up for his new home and was confused about electric choice in Texas. So I gave him a simple lesson in Texas energy…
How Does Electricity Work in Texas?
About 85% of Texans live in a deregulated energy market. In a deregulated area, there are no monopolies over the local electric utilities allowing consumers to choose their home energy provider. Currently, there are over 125 Retail Energy Providers (REPs) competing to be your power company and the new customer incentives are endless.
What's an Electricity Plan?
I explained to our client that he would need to select an electricity plan for his new home. Energy providers in Texas design and promote electricity plans, or various types of energy contracts with added perks to attract every kind of customer. However, shopping for an energy plan online can be confusing with so many choices.
In this article, we'll break down the different kinds of electric rate plans in Texas, so you can pick an option here at Quick Electricity.
Four Types of Electric Rate Plans in Texas 
When comparing electricity plans in Dallas, Houston and all other deregulated cities, you will notice there are four main types of contracts: fixed rate, variable rate, wholesale or market rate, and prepaid. By understanding the differences between them, you can choose the cheapest energy price for your house or apartment.
When choosing your electricity plan, the main features to consider are flexibility and contract conditions. Among the two contract arrangements that establish a minimum time period, the fixed rate contract delivers savings if the market price increases, and the indexed rate contract delivers savings if the market price decreases.
The following table summarizes the advantages of disadvantages of each contract type, so you can consider them when browsing through the electric service options in Texas.
Electricity Contract Type
Advantages
Disadvantages
Fixed Rate

1) Predictable power bills.

2) No need to search for the best deals month to month.

3) You save on light bill when the market price increases.

1) No flexibility to switch during the contract term.

2) Paying a penalty for early contract termination.

3) You lose on power bills if the market price decreases.

Variable Rate

1) No minimum term.

2) Switch providers with no penalty.

3) You can save on energy if you search for the best deals every month.

1) Unpredictable energy price.

2) Rates can be adjusted at the provider's discretion regardless of market price.

3) You lose money if prices increase suddenly and you forget to switch.

Market or Indexed Rate

1) No need to search for the best deals month by month.

2) You are paying a fair electricity price that reflects the market.

3) You save on power bills if the market price decreases.

1) Minimum time period, in most cases.

2) Paying a penalty for early contract termination.

3) You lose on power bills if the market price increases, and have no way to avoid an ongoing monthly increase.

Prepaid Electricity Plan

1) Better control over your energy expenses.

2) No credit check.

3) Becoming more aware of your consumption.

1) Some postpaid plans offer lower kWh prices.

2) Your balance may drop to $0 if you forget to deposit.

3) A minimum initial deposit is normally required.
Fixed Rate Electric Plans
With this type of residential electric service contract, you are charged the same electricity rate for its entire duration. However, you are still subject to changes in transmission, distribution and regulatory fees. A fixed rate offers predictability, but there is a penalty for cancelling the contract before the agreed term.
The best recommendation is monitoring fixed rate contracts regularly, and selecting one when prices are low on average.

Another way to get the lowest kWh rate in Texas, is by selecting a longer term contract, for example 24 or 36 months instead of 12.

Best high usage energy plans
The market price of electricity may drop below your fixed rate in the winter months, when demand is low. However, you will also avoid the high summer tariffs, when demand increases due to air conditioning in homes and businesses.
The main disadvantage of a fixed rate plan is paying a penalty if you switch your electricity provider before the contract ends. However, this is not an issue if you choose carefully – don't get locked into a fixed rate contract when prices are high. You can carry out some quick web research on electricity price predictions; a fixed rate contract is great if prices are expected to increase, but may be counterproductive if there is a price decrease.
If your consumption is high enough to take advantage of the lowest electricity rates in Houston or Dallas-Fort Worth, a fixed rate contract is a smart choice. Quick Electricity features a wide variety of fixed rate energy plans for Texans.
Variable Rate Electricity Plans 
With a variable rate, your kWh price changes every month according to market price variations, or at the discretion of your retail electricity provider. As a result, the kilowatt-hour price charged to you can increase or decrease unpredictably each month. However, you are not required to purchase electricity for a minimum term, and can switch to another provider without penalties.
Electricity prices in Texas are determined by supply and demand. As a consequence, variable rate plans are expensive during summer, when demand reaches its peak. However, you will also save on power bills during winter, when demand is low.
A variable rate contract is recommended if you want the flexibility to switch your energy provider at any time. You can take advantage of this flexibility by keeping track of the best electricity rates available in Houston or Dallas-Fort Worth. However, you can expect hefty power bills during summer if you stay with an unfavorable contract.
Prepaid Electricity Plans
As their name implies, these electricity plans are paid upfront, and energy consumption is charged from your balance. A prepaid energy plan can have any of the pricing methods discussed above. For example, Payless Power offers the SmarTricity Premier 12 Prepaid Plan, which comes with a fixed rate for 12 months.
The benefits of electricity plans depend on the provider, and checking the Electricity Facts Label carefully is recommended. For example, some prepaid plans offer discounts for keeping your cash balance above a certain value.
Prepaid electricity plans also have a psychological benefit. Since energy is paid first and used later, homeowners tend to monitor their consumption better. On the other hand, it's easy to forget about consumption when you are charged later. Prepaid electricity can be compared to using money from a savings account, while other electricity plans are like using a credit card.
Indexed or Market Rate Electricity Plans
The electricity price also varies in this contract type, but using a predetermined formula and not at the discretion of the electricity provider. For example, when market prices drop, providers with market rate contracts are under the obligation to reduce their prices. This is not the case for variable rate plans.
Like a fixed rate contract, a market rate contract will normally have a minimum term, and there is a penalty for early termination. This type of contract can be beneficial if electricity prices are expected to decrease. However, energy rates in Texas continue to climb due to natural gas prices. 
What Is a Wholesale Electricity Plan?
A wholesale electricity plan is another type of energy contract, but it can be very risky. The electricity provider normally charges a fixed monthly fee plus all legally required charges, and the wholesale kWh price is transferred directly. Purchasing electricity with no markup may seem like a good deal, but consider that the wholesale market is very volatile.
Texas has a price limit of $9,000 per megawatt-hour in the wholesale market, and this threshold has been reached during summer. This translates into $9/kWh for the end user, which is around 80 times higher than the average price for homeowners. Texan homes have an average electricity bill of around $130 per month, but a wholesale electricity plan can charge you this amount in just a few summer days. 
Comparing Electricity Plans in Texas
Take a look the Most Popular Electricity Plans in Texas, according to our energy experts. Our data comes straight from current Electricity Facts Labels (EFLs) that are updated monthly.
| | | | |
| --- | --- | --- | --- |
| Retail Electricity Provider | Electricity Plan | Rate Type | Plan Features |
| Rhythm Energy | Texas Breeze | fixed | earn Rhythm Rewards |
| First Choice Power | You Got This Free Weekends | variable | 24 month contract |
| Payless Power | Premier 12 | fixed | pay as you go |
| Cirro Energy | Smart Secure 12 | fixed | $100 bill credit |
| Direct Energy | Free Nights  | variable | $120 Amazon gift card |
| First Choice Power | Monthly Freedom Plan | variable | no contract required |
| Green Mountain Energy | Polution Free | fixed | 100% clean energy |
| Constellation | AC Protect Plus Plan | fixed | $50 electric bill credit |
| Amigo Energy | Weekends Free | fixed | go green option |
| Just Energy | Just 400 Advantage | fixed | earn money back |
| TXU Energy | Ultimate Summer Pass | fixed | "save up to 50%" |
| Reliant Energy | Pick Your Free  | variable | make it solar option |
Want a long term plan? We recommend Rhythm. Rhythm is the state's newest renewable energy company with 100% wind power produced here, in Texas! Don't want a contract? Try the ever-popular month to month option from Payless Power. No credit check!
Understanding Charges from Your Local Utility Company
When choosing an electricity plan, keep in mind that providers only control the energy price itself. You are also charged transmission and distribution fees by your Texas utility provider, and there may be fee adjustment due to regulatory changes.
If you live in the Dallas-Fort Worth metroplex, Oncor Electric Delivery is in charge of transmission and distribution. This means they will charge you a fee regardless of the electricity provider chosen.
The Houston power grid is operated by CenterPoint Energy, and some parts of the greater metropolitan area are served by the Texas-New Mexico Power Company (TNMP).
Transmission and distribution fees are a common denominator, regardless of the type of service contract you choose. To learn more about these charges, read our article- Why Are Electricity Prices Higher in Some Parts of Texas?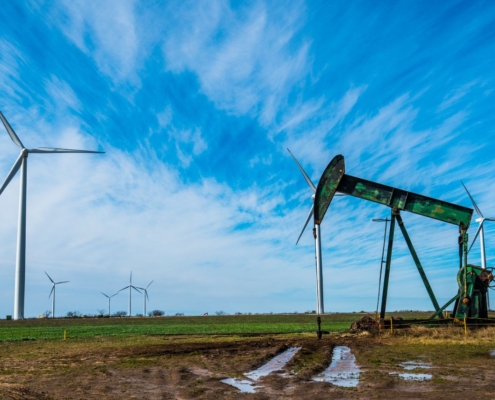 https://quickelectricity.com/wp-content/uploads/2023/11/Energia-en-Texas-y-Que-Esperar-este-Invierno-2023-2024.jpg
887
1058
Mary Pressler
https://quickelectricity.com/wp-content/uploads/2021/10/Quick-Electricity-Logo--300x79.jpg
Mary Pressler
2023-11-19 11:16:09
2023-11-19 11:16:09
Perspectivas de la Energía en Texas para el Invierno 2023-2024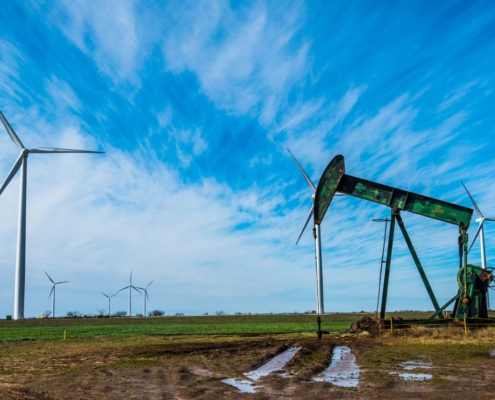 https://quickelectricity.com/wp-content/uploads/2023/11/Texas-Energy-Outlook-for-Winter-2023-2024.jpg
887
1058
Mary Pressler
https://quickelectricity.com/wp-content/uploads/2021/10/Quick-Electricity-Logo--300x79.jpg
Mary Pressler
2023-11-17 12:28:37
2023-11-17 12:28:37
Texas Energy Outlook for Winter 2023-2024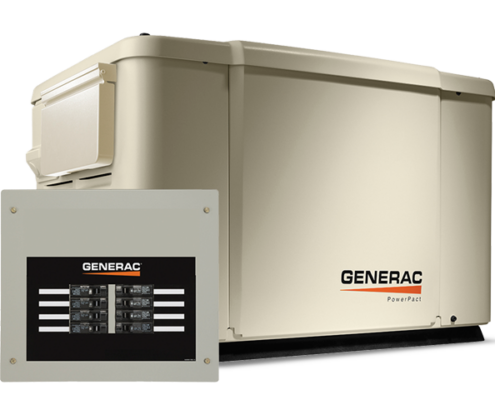 https://quickelectricity.com/wp-content/uploads/2023/10/generac-home-generator_powerpact-7kw_8ts_6998_hero.png
480
768
Mary Pressler
https://quickelectricity.com/wp-content/uploads/2021/10/Quick-Electricity-Logo--300x79.jpg
Mary Pressler
2023-10-15 11:22:20
2023-10-16 15:33:48
A Guide to Generac Power Generators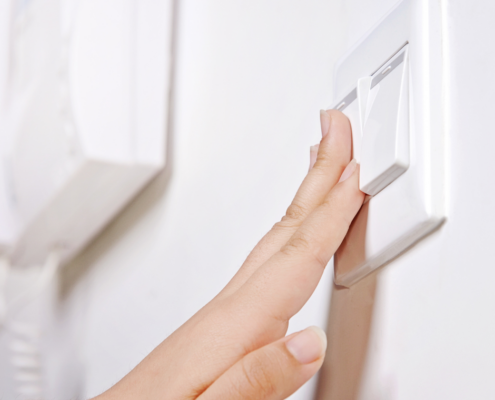 https://quickelectricity.com/wp-content/uploads/2023/09/Electricity-Disconnection-Rules-Learn-When-Your-Electric-Can-Not-Be-Disconnected.png
788
940
Mary Pressler
https://quickelectricity.com/wp-content/uploads/2021/10/Quick-Electricity-Logo--300x79.jpg
Mary Pressler
2023-09-25 12:38:47
2023-09-25 12:38:47
Electricity Disconnection Rules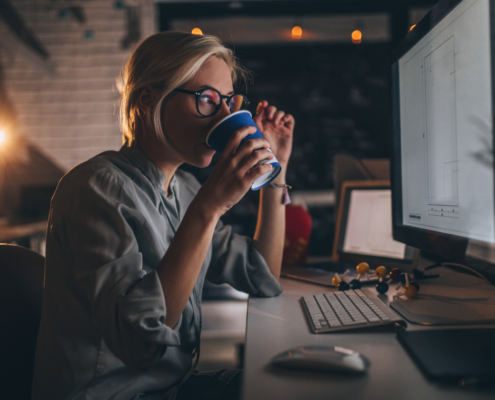 https://quickelectricity.com/wp-content/uploads/2023/09/Time-of-Use-Electricity-Plans-All-You-Need-to-Know-2.png
788
940
Mary Pressler
https://quickelectricity.com/wp-content/uploads/2021/10/Quick-Electricity-Logo--300x79.jpg
Mary Pressler
2023-09-07 11:31:53
2023-09-07 11:59:31
How to Save Money with Time Of Use Electricity Plans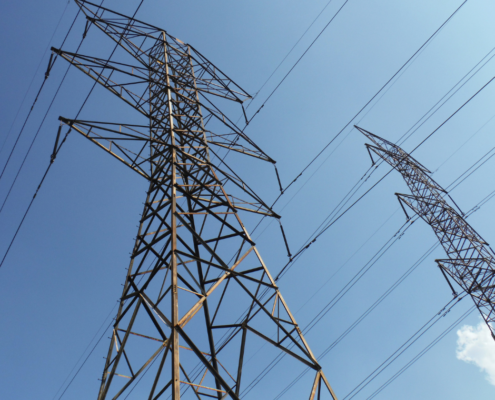 https://quickelectricity.com/wp-content/uploads/2023/08/Electricity-Cost-Trends-in-Texas-Will-Energy-Rates-Continue-to-Rise-1.png
788
940
Mary Pressler
https://quickelectricity.com/wp-content/uploads/2021/10/Quick-Electricity-Logo--300x79.jpg
Mary Pressler
2023-08-16 11:20:07
2023-08-16 11:20:07
Electricity Cost Trends in Texas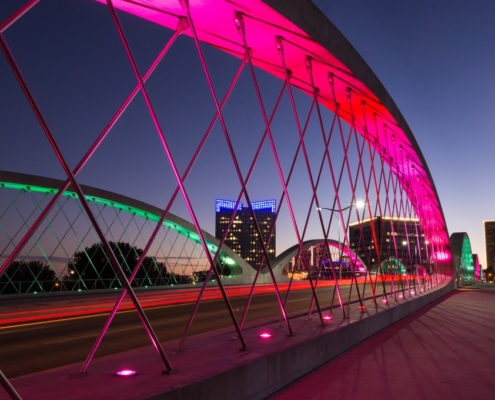 https://quickelectricity.com/wp-content/uploads/2019/09/shutterstock_552441388.jpg
680
1000
Mary Pressler
https://quickelectricity.com/wp-content/uploads/2021/10/Quick-Electricity-Logo--300x79.jpg
Mary Pressler
2023-08-12 19:06:23
2023-08-13 07:33:51
Today's Electricity Prices in Dallas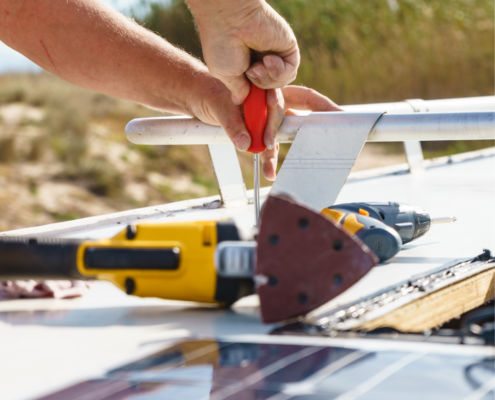 https://quickelectricity.com/wp-content/uploads/2023/07/DIY-Solar-Power-Systems-1.png
1250
966
Mary Pressler
https://quickelectricity.com/wp-content/uploads/2021/10/Quick-Electricity-Logo--300x79.jpg
Mary Pressler
2023-07-25 09:33:51
2023-07-25 09:33:51
DIY Solar Power Systems