Last Updated on May 22, 2022 by Mary Pressler

Commercial Outdoor Lighting: Save Electricity and Lamp Replacements with an LED Upgrade
Outdoor lighting can represent a major energy expense in commercial and industrial buildings, especially when using HID lamps. Indoor lighting can be switched off when the building isn't operating, but outdoor lighting is necessary for safety and security. For example, an office building can save on indoor lighting during weekends and holidays. However, outdoor fixtures must be used every day to prevent accidents and vandalism.
The operating cost of outdoor lighting systems can be greatly reduced by switching to LED. When replacing HID lamps, LEDs can achieve the same lighting effect while reducing consumption by 60% or more. In addition to saving energy, you will avoid many lamp replacements over time – outdoor LED products are normally rated for 50,000 hours or more.
There are also solar powered LED lights, which have built-in solar panels and batteries. They charge up during the day, and the stored energy is used to power LEDs at night.
Solar-powered LED fixtures

are useful for landscaping and other decorative applications. Since they don't use an external power supply, they can be installed in any spot that gets adequate sunshine.

The main power supply

is recommended for LED fixtures that are used for security or area lighting. On a cloudy day, solar-powered lights may not generate enough charge for the whole night.
Here we will discuss the benefits of using outdoor LED lighting in commercial buildings, which include energy and maintenance savings. LEDs also offer a superior lighting quality and durability compared with HID and fluorescent lamps.
Understanding the Electricity Cost of Outdoor Lighting
In commercial buildings, outdoor light fixtures often have long operating schedules. For example, a lighting system that operates 12 hours per night will accumulate 4,380 hours of use per year. When using older and less efficient lamp types, the electricity bill can be very high.
Assume you have 100 parking lot fixtures with metal halide bulbs, consuming 460 watts each. Their total consumption is 46,000 watts – or 46 kilowatts.
If these light fixtures are used 4,380 hours/year, they consume 201,480 kilowatt-hours.

According to the

US Energy Information Administration

, the average commercial tariff for the country is 11.57 cents/kWh (as of July 2021).

At this kWh price, the 100 metal halide fixtures have an energy cost of

$23,211 per year.
This is an estimated operating cost, based on the average US commercial tariff. However, the electricity bill can be much higher in states with expensive electricity. Consider New York and California, where the average commercial tariffs are 18.36 cents/kWh and 20.88 cents/kWh.
State
Commercial Electricity Tariff
Annual Operating Cost with MH

(201,480 kWh / year)

US Average

11.57 cents/kWh

$23,311

New York

18.36 cents/kWh

$36,992

California

20.88 cents/kWh

$42,069
Generally, a 460W metal halide lamp can be replaced with a 150W LED equivalent, reducing power consumption by 67 percent. In this case, the total annual consumption would decrease from 201,480 kWh to 65,700 kWh, which is reflected by a much lower electricity bill.
State
Commercial 

Electricity Tariff

Annual Operation Cost with

LED (65,700 kWh / year)

Electricity

Savings

US Average

11.57 cents/kWh

$7,601

$15,710

New York

18.36 cents/kWh

$12,063

$24,929

California

20.88 cents/kWh

$13,718

$28,351
Assuming an LED upgrade cost of $600 per fixture, the total budget is $60,000. Based on electricity savings alone ($15,710 per year), the payback period would be 3.8 years. However, we must also consider the lamp replacements avoided, which are very expensive in the case of parking lot fixtures.
How Outdoor LED Lighting Saves on Maintenance
Relamping costs are considerable in applications where light fixtures are high above the ground, since electricians need a boom lift to reach them. Even if you can get new MH bulbs at a low price, the associated labor cost remains high. Thanks to the long service life of LED lighting, you will also save on lamp replacements:
LED lamps and fixtures for outdoor use are normally rated for 50,000 hours or more.

With 4,380 hours of operation per year (12 hours per day), they last more than 11 years. 

On the other hand, MH bulbs typically need a replacement after 10,000-15,000 hours. This means you need new lamps every 2-3 years.
According to the US Department of Energy, you can expect to pay over $150 per fixture when replacing parking lot lights. The bulbs themselves can be purchased for less than $40 each, but the labor cost is high because there is work at height involved.
For 100 parking lot lights, you would spend at least $15,000 on relamping every 3 years.

In this example, LED lighting not only saves $15,710 per year on electricity bills. On average, you're also saving $5,000 per year on relamping.
If we consider both electricity savings and the avoided lamp replacements, the total is $20,710 per year and the payback period is 2.9 years. The following chart compares the energy cost of LED lighting with the total energy and relamping cost of MH fixtures, over a 10-year period.
Using Solar-Powered LED Fixtures for Outdoor Lighting
Solar LED fixtures can achieve even higher savings when replacing wired MH fixtures, since they generate their own power. However, solar lamps are not recommended or applications where lighting is critical for safety and security.
For example, if you use solar light fixtures on a parking lot and there is a very cloudy day, their solar panels will not generate enough charge for the whole night.

This will leave the area in the dark – increasing the risk of accidents and crime.
Solar-powered LED fixtures are a good option for landscaping and other decorative applications, where you can afford to have them off after a day with low sunshine. Outdoor lighting systems that are used for safety and security should use the main power supply to ensure reliable operation.
Pro Lighting by Pro Star & Quick Electricity
For more information on how to upgrade your building's exterior lighting to LED, contact us. From conception to installation, we're equipped for any commercial lighting project, big or small.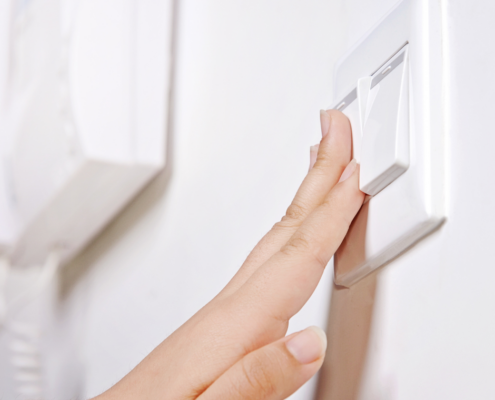 https://quickelectricity.com/wp-content/uploads/2023/09/Electricity-Disconnection-Rules-Learn-When-Your-Electric-Can-Not-Be-Disconnected.png
788
940
Mary Pressler
https://quickelectricity.com/wp-content/uploads/2021/10/Quick-Electricity-Logo--300x79.jpg
Mary Pressler
2023-09-25 12:38:47
2023-09-25 12:38:47
Electricity Disconnection Rules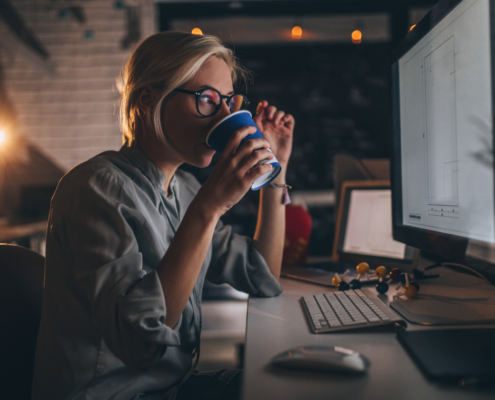 https://quickelectricity.com/wp-content/uploads/2023/09/Time-of-Use-Electricity-Plans-All-You-Need-to-Know-2.png
788
940
Mary Pressler
https://quickelectricity.com/wp-content/uploads/2021/10/Quick-Electricity-Logo--300x79.jpg
Mary Pressler
2023-09-07 11:31:53
2023-09-07 11:59:31
How to Save Money with Time Of Use Electricity Plans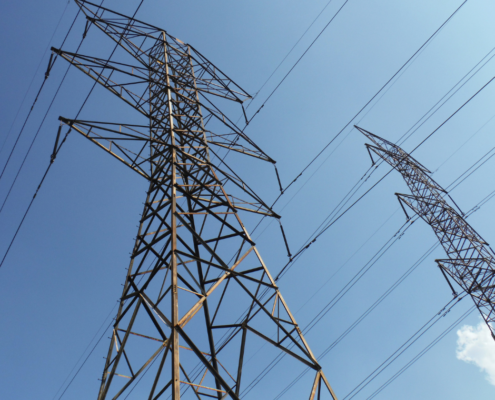 https://quickelectricity.com/wp-content/uploads/2023/08/Electricity-Cost-Trends-in-Texas-Will-Energy-Rates-Continue-to-Rise-1.png
788
940
Mary Pressler
https://quickelectricity.com/wp-content/uploads/2021/10/Quick-Electricity-Logo--300x79.jpg
Mary Pressler
2023-08-16 11:20:07
2023-08-16 11:20:07
Electricity Cost Trends in Texas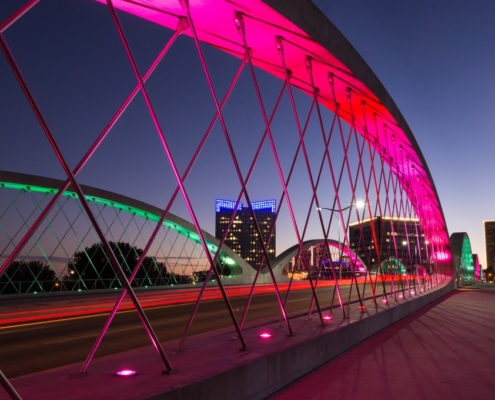 https://quickelectricity.com/wp-content/uploads/2019/09/shutterstock_552441388.jpg
680
1000
Mary Pressler
https://quickelectricity.com/wp-content/uploads/2021/10/Quick-Electricity-Logo--300x79.jpg
Mary Pressler
2023-08-12 19:06:23
2023-08-13 07:33:51
Today's Electricity Prices in Dallas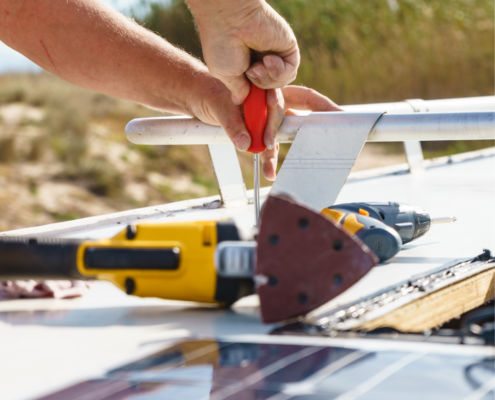 https://quickelectricity.com/wp-content/uploads/2023/07/DIY-Solar-Power-Systems-1.png
1250
966
Mary Pressler
https://quickelectricity.com/wp-content/uploads/2021/10/Quick-Electricity-Logo--300x79.jpg
Mary Pressler
2023-07-25 09:33:51
2023-07-25 09:33:51
DIY Solar Power Systems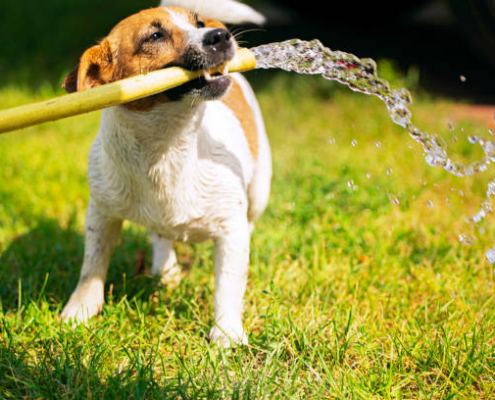 https://quickelectricity.com/wp-content/uploads/2023/07/water-hose-dog.jpg
408
612
Mary Pressler
https://quickelectricity.com/wp-content/uploads/2021/10/Quick-Electricity-Logo--300x79.jpg
Mary Pressler
2023-07-15 11:47:43
2023-07-15 11:47:43
Keeping Your Dog Cool This Summer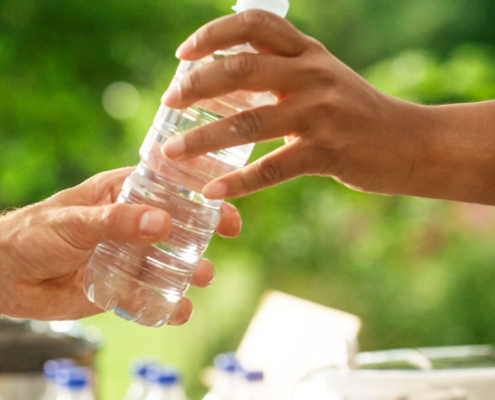 https://quickelectricity.com/wp-content/uploads/2023/06/Cooling-Center-in-Texas.jpg
1200
1200
Mary Pressler
https://quickelectricity.com/wp-content/uploads/2021/10/Quick-Electricity-Logo--300x79.jpg
Mary Pressler
2023-06-29 12:39:14
2023-06-29 15:29:54
Cooling Centers in Texas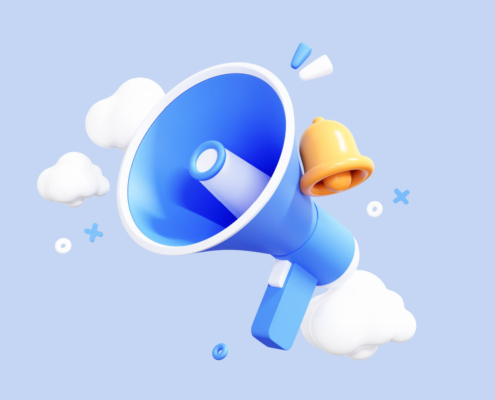 https://quickelectricity.com/wp-content/uploads/2023/06/TXANS_-Texas-Advisory-and-Notification-System.jpg
1200
1200
Mary Pressler
https://quickelectricity.com/wp-content/uploads/2021/10/Quick-Electricity-Logo--300x79.jpg
Mary Pressler
2023-06-23 13:23:08
2023-06-23 13:23:08
Introducing TXANS: Texas Advisory and Notification System