Last Updated on September 20, 2022 by Mary Pressler

Tesla Is a Retail Electricity Provider in Texas: What's Next?
Tesla has now entered the Texas power sector. They created a business unit called Tesla Energy Ventures LLC, which filed an application to become a retail electricity provider (REP) in August 2021. The Public Utility Commission of Texas (PUCT) approved their application in November 2021, which means Tesla can now sell electricity in the ERCOT grid.
There are more than 130 REPs in Texas, and many of them have more than one business name. However, Tesla is in a unique situation: They have provided many home solar systems with energy storage capacity, which means they have access to distributed generation and plenty of data. Tesla can purchase electricity from its own customers and sell it in the grid, instead of depending only on large-scale generation. Having access to distributed energy storage systems (Tesla Powerwalls), they can also sell electricity at times when the power grid faces supply shortages.
Tesla Energy Moves to Austin
Tesla has also been investing in utility-scale batteries in Texas:
In March 2021, Tesla started building a 100-MW energy storage project in Angleton, 40 miles south of Houston. The system is capable of powering more than 16,000 homes.

Tesla also filed an application for a 250-MW battery system, located close to their gigafactory in Austin.
The president of Tesla Energy Ventures LLC is Ana Stewart, who is also the director of regulatory credit trading at Tesla. Under her leadership, Tesla has sold over $3.8 billion in credits to oil and gas companies, automakers, retail electricity providers, and other organizations who have legal requirements to purchase renewable energy credits.
Tesla's Possible Strategy for Electricity Sales in Texas
Tesla has participated in the power sector before, but they have stayed away from direct electricity sales. Instead, they have focused on providing energy storage systems for electric companies, and behind-the-meter solar and storage systems for consumers.
Now that Tesla is an REP in Texas, they can offer electricity plans to consumers who already own their products, taking advantage of the existing brand recognition.

Tesla's products for the residential market include solar roof shingles, conventional solar panels, and the increasingly popular Tesla Powerwall.

Tesla customers are constantly interacting with their mobile app and website, which hold potential as marketing tools for electricity plans.
With enough customers having distributed generation and storage capacity, Tesla could implement a virtual power plant or VPP in Texas. In simple terms, a VPP combines multiple smaller systems using a smart control platform, and the system can act like a conventional power plant. Tesla is already operating a project of this type in South Australia, connecting 50,000 home solar systems to reach a total generation capacity of 250 MW, and a total energy storage capacity of 650,000 kWh.
Deploying a similar system in Texas, Tesla would be able to store energy and sell it when electricity prices are high. Wholesale prices in Texas tend to reach their maximum value when consumption is high, and also during emergency conditions. For example, prices surged from an average value of $50/MWh to $9,000/MWh in February 2021, during the power shortages caused by Winter Storm Uri.
The February 2021 blackouts were one of the factors behind Tesla's decision to become an electricity retailer in Texas. If home battery systems can achieve widespread adoption, they could be connected into virtual power plants, making the grid more stable and reliable at the local level. Tesla already offers electricity plans in the UK and Australia, and home energy storage plays an important role in both cases.
Tesla, Brookfield Asset Management and Dacra (real estate developer) are partnering for an innovative residential housing in Austin, SunHouse at Easton Park. All homes in the project are equipped with solar panels and energy storage, and the community is capable of sending power to the grid when there is surplus production.

The 4680 Cell: A Key Technology for Tesla's Plans
Tesla is also working to improve battery technology, and the new 4680 cell is an example of this. According to IEEE Spectrum, the 4680 cell has five times more storage capacity and six times more power than its predecessor, the 2170 cell. For an electric vehicle, this increased capacity results in a 16% higher range, considering that the 4680 cell is 5.5 times larger. However, scaling up production capacity at the required pace is a technical challenge: Tesla aims for a 100 GWh of capacity by 2023, and 3,000 GWh by 2030.
Tesla sold 500,000 EVs in 2020, but the company would be capable of supplying 20 million vehicles per year if the 3,000 GWh production target is reached. It's important to note that the 4680 cell is not an exclusive Tesla technology. The cells are also being produced by companies like Panasonic and LG, and Elon Musk tweeted that Tesla intends to continue buying from them as a way to meet its EV production goals.
The 4680 cells have a tab-less design, which brings two advantages: the manufacturing process becomes simpler, and the risk of overheating is reduced because the battery has a lower electrical resistance. Potentially, the new cells can achieve a 56% reduction in their cost per kilowatt-hour of storage capacity.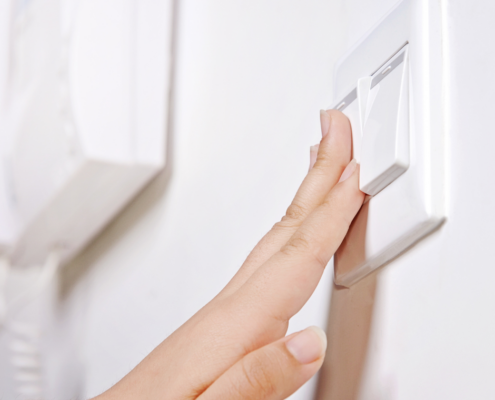 https://quickelectricity.com/wp-content/uploads/2023/09/Electricity-Disconnection-Rules-Learn-When-Your-Electric-Can-Not-Be-Disconnected.png
788
940
Mary Pressler
https://quickelectricity.com/wp-content/uploads/2021/10/Quick-Electricity-Logo--300x79.jpg
Mary Pressler
2023-09-25 12:38:47
2023-09-25 12:38:47
Electricity Disconnection Rules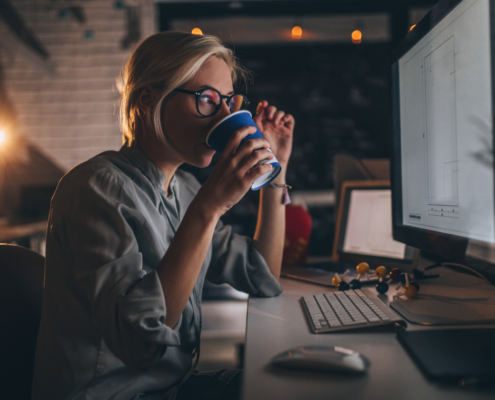 https://quickelectricity.com/wp-content/uploads/2023/09/Time-of-Use-Electricity-Plans-All-You-Need-to-Know-2.png
788
940
Mary Pressler
https://quickelectricity.com/wp-content/uploads/2021/10/Quick-Electricity-Logo--300x79.jpg
Mary Pressler
2023-09-07 11:31:53
2023-09-07 11:59:31
How to Save Money with Time Of Use Electricity Plans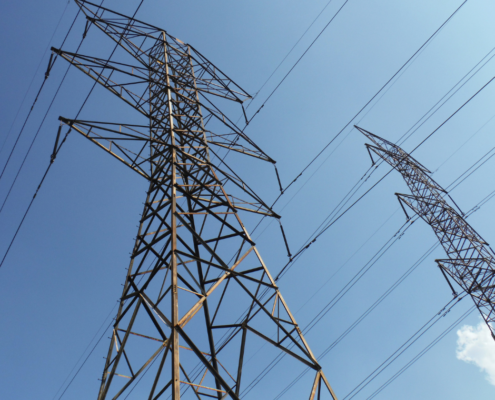 https://quickelectricity.com/wp-content/uploads/2023/08/Electricity-Cost-Trends-in-Texas-Will-Energy-Rates-Continue-to-Rise-1.png
788
940
Mary Pressler
https://quickelectricity.com/wp-content/uploads/2021/10/Quick-Electricity-Logo--300x79.jpg
Mary Pressler
2023-08-16 11:20:07
2023-08-16 11:20:07
Electricity Cost Trends in Texas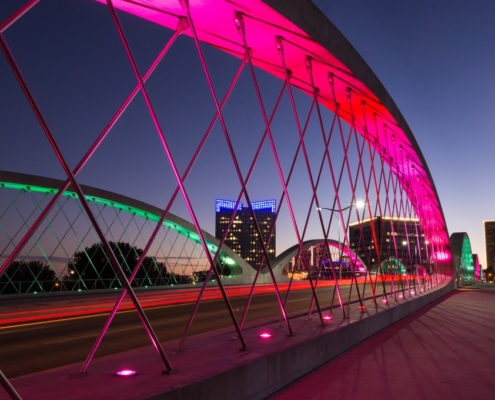 https://quickelectricity.com/wp-content/uploads/2019/09/shutterstock_552441388.jpg
680
1000
Mary Pressler
https://quickelectricity.com/wp-content/uploads/2021/10/Quick-Electricity-Logo--300x79.jpg
Mary Pressler
2023-08-12 19:06:23
2023-08-13 07:33:51
Today's Electricity Prices in Dallas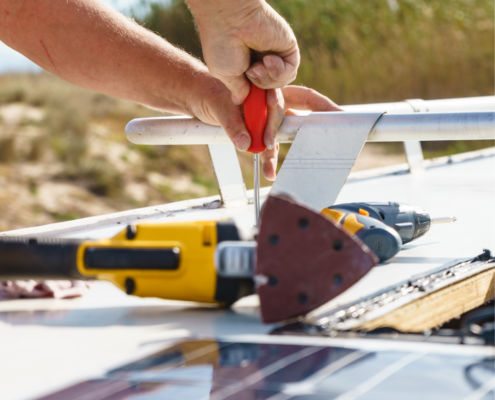 https://quickelectricity.com/wp-content/uploads/2023/07/DIY-Solar-Power-Systems-1.png
1250
966
Mary Pressler
https://quickelectricity.com/wp-content/uploads/2021/10/Quick-Electricity-Logo--300x79.jpg
Mary Pressler
2023-07-25 09:33:51
2023-07-25 09:33:51
DIY Solar Power Systems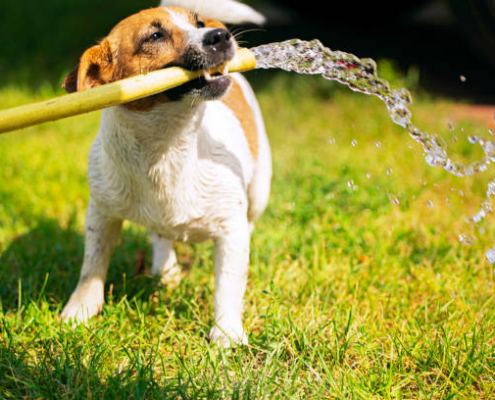 https://quickelectricity.com/wp-content/uploads/2023/07/water-hose-dog.jpg
408
612
Mary Pressler
https://quickelectricity.com/wp-content/uploads/2021/10/Quick-Electricity-Logo--300x79.jpg
Mary Pressler
2023-07-15 11:47:43
2023-07-15 11:47:43
Keeping Your Dog Cool This Summer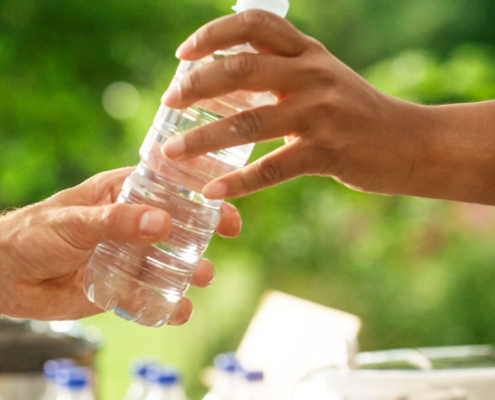 https://quickelectricity.com/wp-content/uploads/2023/06/Cooling-Center-in-Texas.jpg
1200
1200
Mary Pressler
https://quickelectricity.com/wp-content/uploads/2021/10/Quick-Electricity-Logo--300x79.jpg
Mary Pressler
2023-06-29 12:39:14
2023-06-29 15:29:54
Cooling Centers in Texas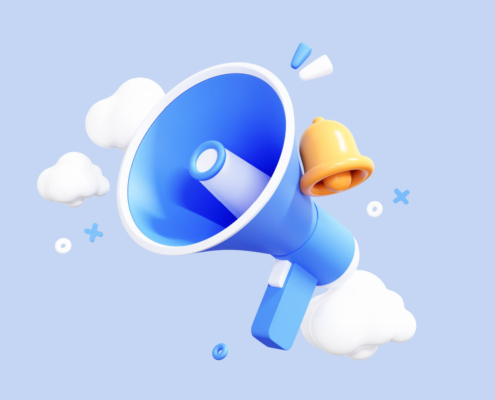 https://quickelectricity.com/wp-content/uploads/2023/06/TXANS_-Texas-Advisory-and-Notification-System.jpg
1200
1200
Mary Pressler
https://quickelectricity.com/wp-content/uploads/2021/10/Quick-Electricity-Logo--300x79.jpg
Mary Pressler
2023-06-23 13:23:08
2023-06-23 13:23:08
Introducing TXANS: Texas Advisory and Notification System